Just Us: 12 times | January |
I am feeling really excited about a new challenge I am joining in on.  It's called Just Us 12 Times.  The objective is to challenge myself at least once every month to have a family photo, with me in it!  My friend Erin came to stay with me for a week earlier this month and she took loads of photos with her phone.  All of them were spontaneous, me with the kids eating breakfast, me tickling the kids as I dressed them etc.  It struck me that it is so rare to see a photo of myself!  The whole point of my passion of photography is to capture the happiness and love of life.  I know my children will be so much happier if the record of their lives includes a cameo of Mom every once in a while.
As luck would have it, I am joining in on the challenge on the January deadline to post, but I do have a few gems I grabbed a few weeks ago when I did mini sessions at the house.  Everyone had left for the day and I was pretty exhausted, but I realized I needed to seize the opportunity of having the backdrop up and so I grabbed my kids, dressed them up and had my family sit and smile.  The result, surprisingly good!  I especially love the one with props and the one of me kissing my husband.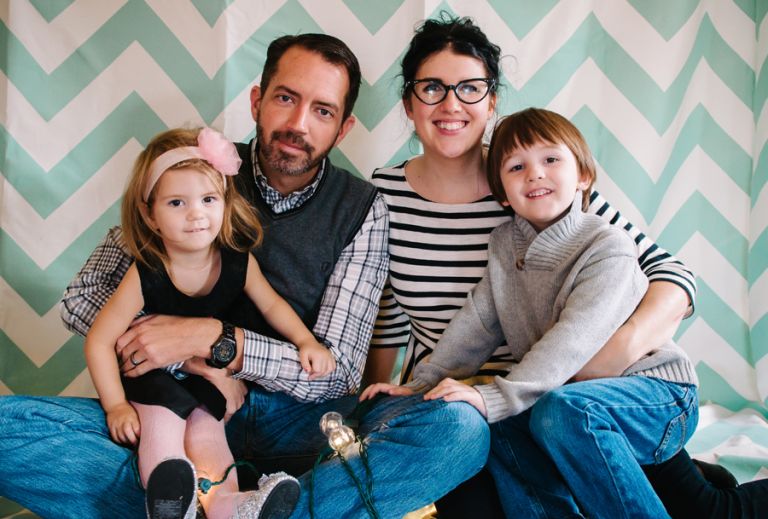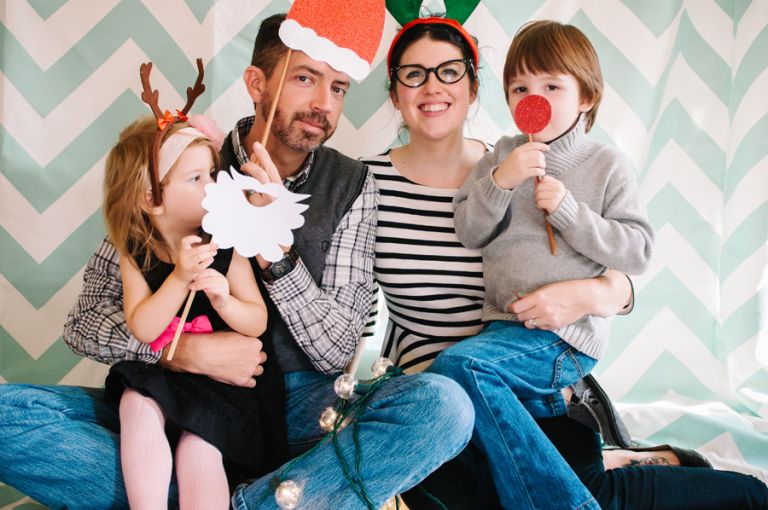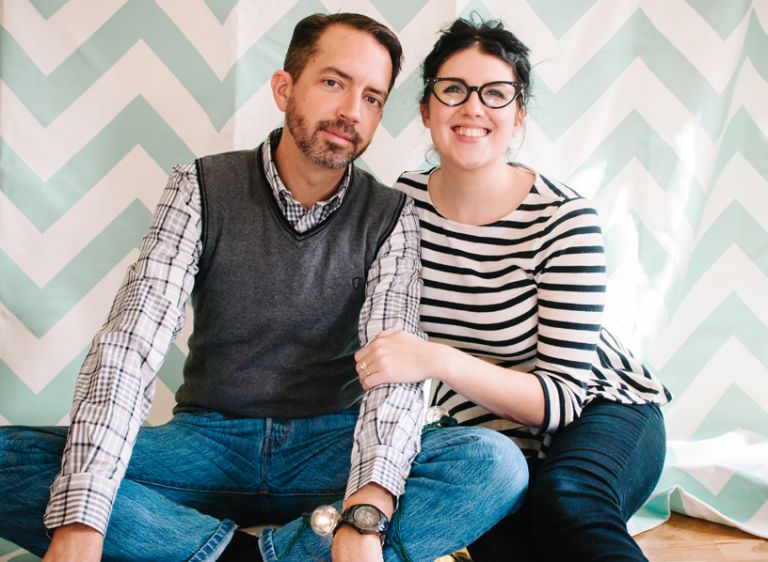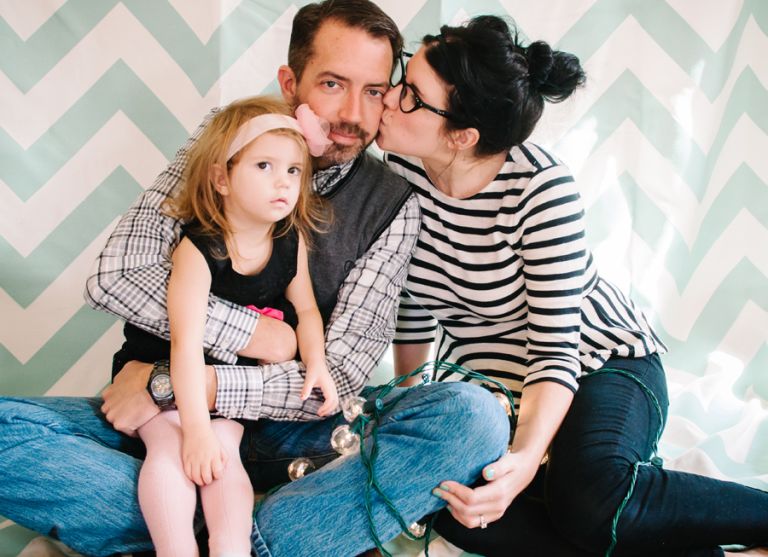 I am not in this alone!  There is a wonderful group of fellow photographers who are also challenging themselves!  We have started a chain, so check out Angela's January post and get more inspiration!