Blaire & Mark's Engagement Shoot Highlights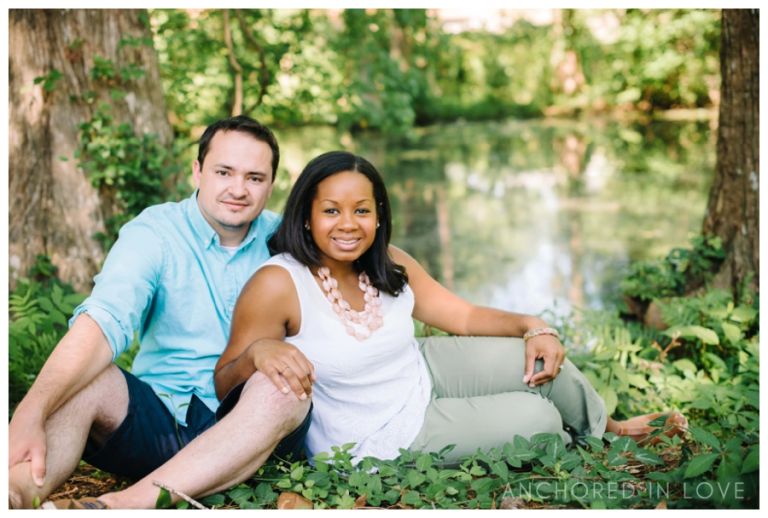 Photographer: Kelly Edwards
Eeep!  I can't believe I get the privilege to photograph these cuties saying "I Do" in Durham this September!  Blaire, a friend of Rita, is a dream bride to be.  She and Mark were so much fun to shoot I didn't want the day to end.  When I asked her to tell me a little about themselves she said:
We like to go hiking. We love to explore everywhere. Cities, country. Concerts, food tours, booze tours, ghost walking tours. We have a lot of fun. We cook together a lot. We watch dumb shows. We workout together (sometimes) and like to be active. Mark likes gaming and geeky stuff which is cool. I am nice and pretend to like it too.
We shot around downtown Wilmington and Greenfield Lake Park.  I love that they did a wardrobe change to help mix things up.  We laughed a lot and really enjoyed the day.  Thanks Blaire and Mark for being so adorable!