Kelly & Chris's Raleigh Wedding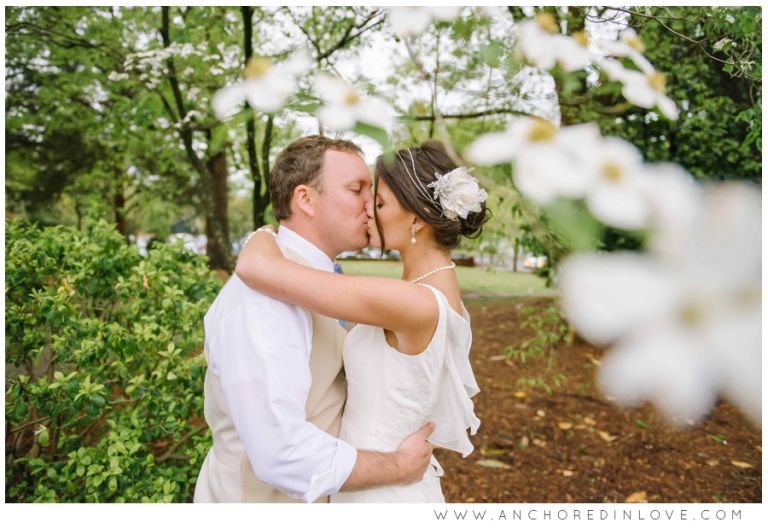 Kelly and Chris's wedding in Raleigh began on a rainy day at Mordecai House and Park.  Luckily they had already planned on having a tent and by the time the ceremony began the rain had disappeared.  The ceremony was so sweet.
The theme for most of the decorations was "Pin Wheels" and they added a colorful whimsy to the event.  Because of the light rain, guests, very happily, sat inside the tent enjoying beverages while the couple exchanged vows.
Kelly had thought of so many unique touches to making the wedding special.  She DIY'ed almost every part of the favors, decorations, even her bouquet out of brooches!  The couple mingled and danced their heart out and then rode off into the sunset after being showered with colorful sprinkles.  From the tearful first look to the piggyback ride at the end, it was very clear that  Kelly and Chris are so madly in love and I wish them a lifetime of happiness!