Amy & Brett's St. Thomas Preservation Hall Wedding Highlights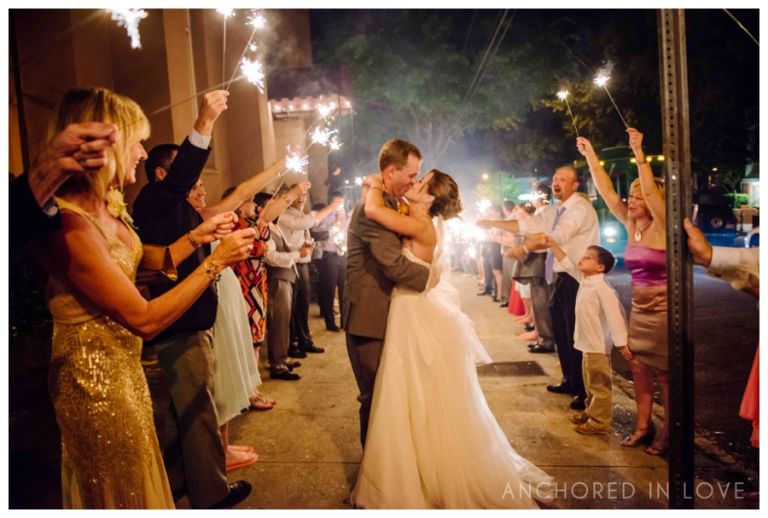 Alright brides!  Get your notebook handy, because this wedding was so full of great ideas I am so excited to finally get a chance to blog about it!  As you can see Amy and Brett are just too adorable!  Their wedding reflected so well how much they love each other, their friends and their families!  Here are all of the details:
Getting ready and bridal portrait location:  The Graystone Inn
Wedding and Reception venue:  Saint Thomas Preservation Hall
The little details that made the day amazing:
– Match monogrammed shirts and hangers for the Bridesmaids
– The colors!!  The flowers, dresses, socks and decorations all looked amazing together and highlighted this spring wedding
– The giant candy bar
– The COFFEE BAR!!  This was the first wedding I have ever shot that had a proper coffee bar, and that makes my heart so happy!  Want one at your wedding?  Check out AM Coffee Distributors
– The bucket of flip flops on the dance floor: Genius!  No poor barefoot bridesmaids at this wedding 🙂
– Last, but not least, I loved that they considered the children guests, they packed personalized gift bags for them with coloring books and crayons, disposable camera, toys and even a scavenger hunt list!
We had so much fun being a part of this wedding.  Thank you Amy and Brett for letting us share in your wonderful wedding day!