Sarah & Rob's Calabash, NC Wedding Highlights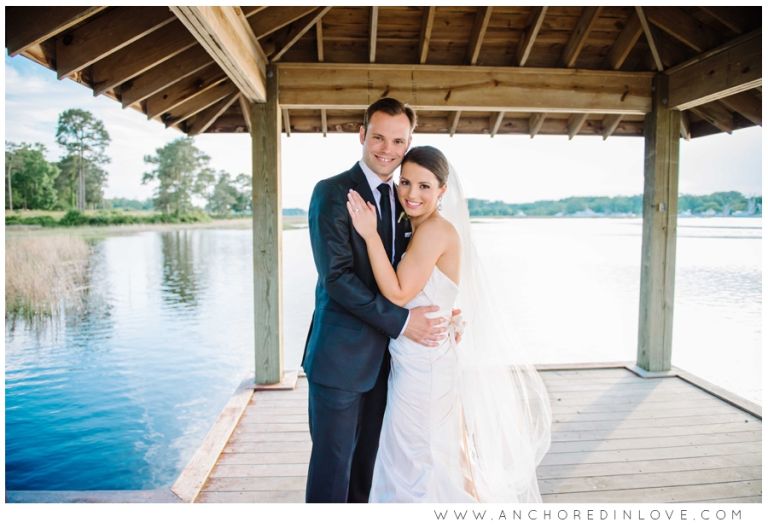 Sara and Rob are just gorgeous!  I wanted to sit around and photograph them forever!  It seems like a lifetime ago we shot their engagement shoot downtown Wilmington.  There I got to know them and their sweet pup Rosie and I started counting down the days until the we could shoot their wedding.  The wedding was held in Calabash, North Carolina.  I loved the riverside view from the ceremony and the trees covered in spanish moss.  So iconically southern.
Favorite Moments:
– Fantastic Bridesmaids!  Sarah did well!  All her girls were sweet, fun and so pretty.  I loved watching them beaming at Sarah as she put on her dress.
–  The ceremony was so lovely!  I cried pretty hard when Sarah's grandpa sang the Lord's Prayer.  It was a true treat to hear!
– The first dance was so fancy!
– The tender and heartfelt goodbyes at the end.  It was an exit to remember!
Barrett and I considered it a true joy to be a part of your wonderful wedding!  Congratulations Sarah & Rob!
Here's some thoughts from the bride:
My coordinator's name is Debbie Wright. She is a friend of my mom's and offered to help coordinate for the wedding.  She had some experience coordnating in the past but doesn't do it professionally. I was really glad to have her on Sunday! She helped arrange our decorations with us in the morning and took over by herself after we left to go get ready and she was there to meet the caterer and florist to make sure they put our tables and flowers where they needed to go. She also helped me plan the order of events for the ceremony and reception and coordinated between everyone. It really made the day go a lot smoother. I would really recommend at least having a day of coordinator.
Overall, I think our wedding turned out wonderfully.  I am really glad I had a day-of coordinator and really glad we made a list of all our photos that we wanted before the wedding and took pictures before and after the ceremony. I thought that really helped us capture all the images we wanted and made the day more organized.