Jennifer & Alex's Fort Fisher Aquarium Wedding Highlights
Jennifer and Alex's Seaside Wedding at Fort Fisher and the NC Aquarium at Fort Fisher was so much fun!  I absolutely love how their photos turned out.  If you have ever wondered what it would be like to have your wedding reception at an aquarium, look no further, it's a great choice!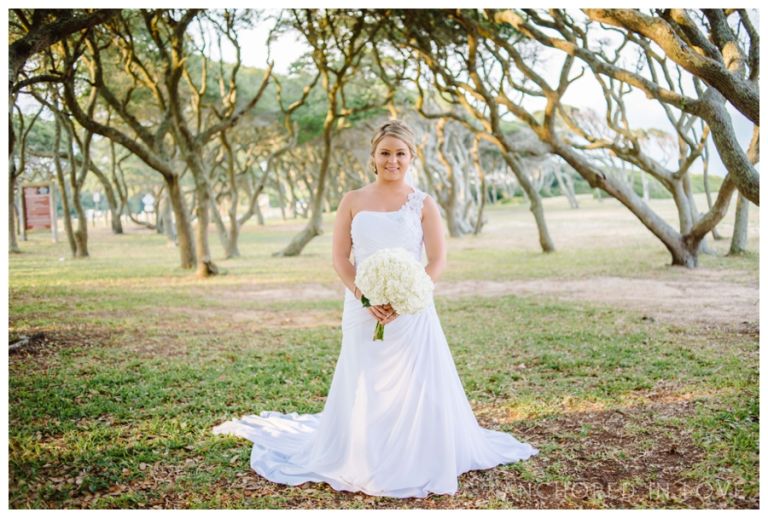 Jennifer has such a fun and friendly personality and her family and friends were so warm and genuine with me as I got to know them during the pre-ceremony times.  I knew right away I was in good company.  Jennifer and Alex are high school sweethearts and it was clear that their love for each other is one that will last the test of time.  They both gifted each other bracelets before the wedding.  Alex's leather cuff had the latitude and longitude of the wedding site engraved on a silver plate.  Jennifer's said "Live 4 U: Love keeps us kind".  How sweet!
There were so many great moments of their day, but here are a few of my favorites:
– Guys in pink shirts, so awesome and a great twist to the classic "white and khaki" beach attire
– After their ceremony by sheer luck there was an ice-cream truck just parking in the lot.  The whole wedding party swarmed it and the guy was nice enough to let the bride and the groom hop in for a photo opportunity.
– The Bride and Groom photos almost didn't happen.  The worlds most menacing thunder cloud was right behind them and we almost were rained out.  You would never know we were panicking to get our shots, and boy are they romantic photos!
– The aquarium was so much fun to be in!
Here is what the bride had to say:
Hello Kelly! Can I just tell you I have been obsessing over how amazing all of the pictures are.  You are very talented at what you do & I want to thank you for capturing our day.
Our vendors-
Coordinator – Laura Mattos (Aunt Laura)
Cake & sugar cookies – family made (Aunt Brenda Denny & my mom, Margaret Harkins)
All of our vendors were so amazing to work with; the food was delicious, the flowers were gorgeous & simple just like I had envisioned, the music kept the dance floor full all night. Our coordinator was, hands down, our lifesaver. The whole day ran so smoothly & it wouldn't have without her there. Our favorite part of the whole day was our handwritten vows.. It's not everyday you get to pour your heart out to each other witnessed by everyone you love. (I also enjoyed beating Alex in rock paper scissors & getting to go first! lol) we keep saying we wish we could go back to that day & relive it over and over again.
My advice to brides is to just enjoy the day, take it all in, & hire Kelly with Anchored in Love 🙂