Stacey & Randall's St. Thomas Preservation Hall Wedding Highlights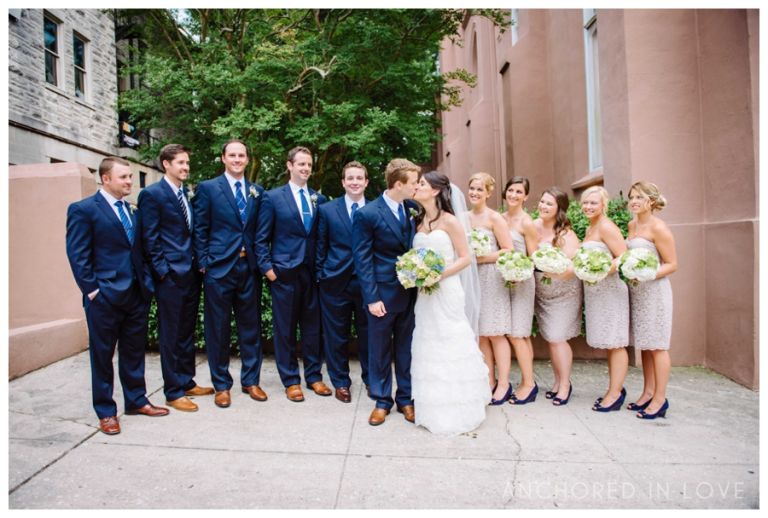 What a pleasure it has been to be a part of Stacey and & Randall's wedding!  They were so fun loving and sweet we thoroughly enjoyed every minute!  Here are some of my favorite moments:
– Riding in the limo with the girls to the church was a great window into the girl's friendship.  There were so many laughs and smiles.
– The lovely decorations at St. Thomas!  The bike with the giant chalkboard was genius!
– First dance song: Elvis – I Can't Help Falling in Love!  Perfect!
– A really great sparkler exit!
Stacey was kind enough to share some thoughts with me and here is what she had to say:
First off, we loved the pictures! Everything turned out great! Our friends and family really enjoyed the photo booth so we are glad we ended up adding it to our package for sure.
Our vendors were:
Videographer: Bradley and his wife were amazing to work with. They were involved in the timeline planning so that they were able to get all of the best shots. They had a quick turn around with our product as well as communication and were  affordable.
              Bridesmaids- Davids Bridal
              Suites- Joseph A Banks
I would highly recommend to future brides finding a way to fit in a coordinator and a videograoher into their budgets some how. It is nice to be able to look back at a video of the day because it goes by so fast. I cannot say enough positive things about having a coordinator for the wedding, it really did make everything so much easier and allowed me to completely enjoy the day.
We are happy to say that after meeting Bradley and Sarah at Stacey and Randall's wedding, we have now joined forces and Bradley is the new face for our videography department.  We will be introducing him soon, so stay tuned!