Schreiber Family Carolina Beach, NC Session Highlights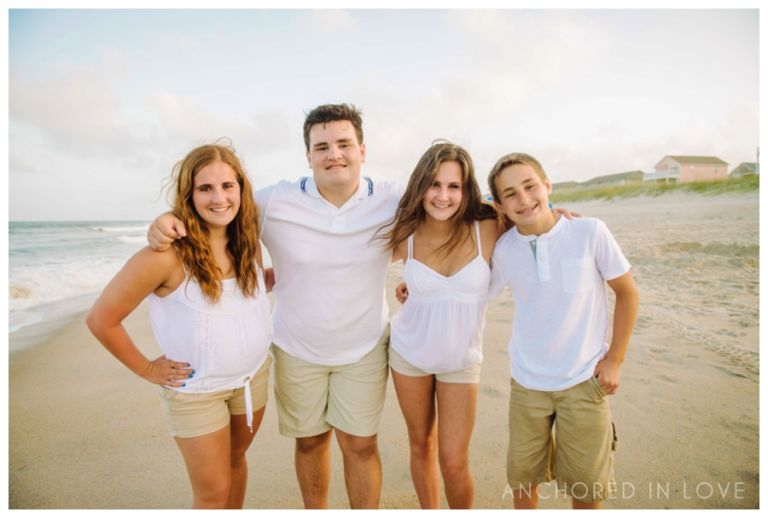 This shoot was so much fun!  It really gave me some nostalgia of family summer vacations when I was growing up.  
Kim and Tim were on vacation with their 2 boys (Adam-15 and Cole-13) and their best friends, Bob and Liz Halter who were the best man and maid of honor at their wedding.   Kim shared that Bob and Liz were married 2 years before them. Kim met Tim in 1986 when we worked together. They were great friends, but each involved with someone else. Five years later Kim met Liz at work. They became the best of friends right away and realized that they were friends with these guys that were the best of friends. The 4 of them starting hanging out together and even though they NEVER thought it would spark relationships with these guys- it did. Bob and Liz realized their love, Tim and Kim took some time. It took them getting married for Kim & Tim to realize that it would work. Liz and Bob's oldest daughter Rachel,is their Godchild, she is 18 and then Christa is 16. While they all live outside of Chicago, they are about an hour and a half away from each other and have to plan a vacation in North Carolina to get together!
As you can see, the kids are very active and talented!  Their jumping pictures look so cool!  I loved meeting these two families and getting a chance to photograph them!  I hope they will treasure their photos and use them as a window back to a wonderful family vacation in North Carolina.