Jackie & Cody's Lawrence Lane House Wedding Highlights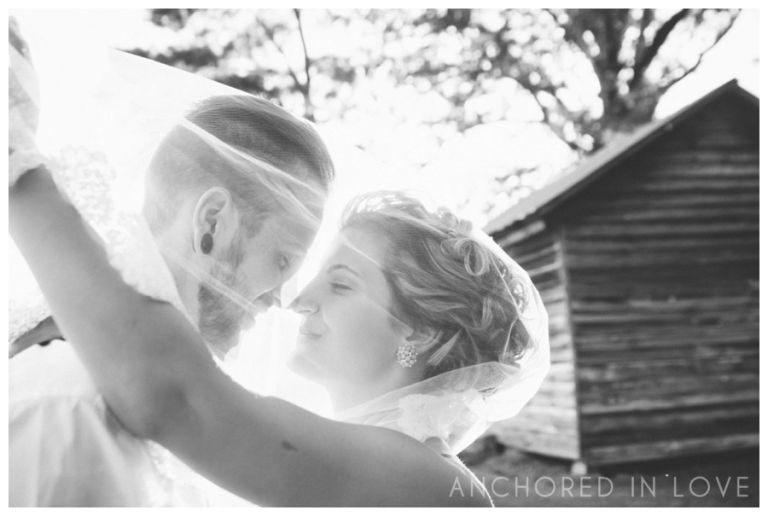 While going through my blog posts I realized there are several weddings I never took the time to feature.  I am going to be periodically highlighting some of my all time favorite weddings from the past years and to start, especially since their one year anniversary is this month, may I introduce Jackie and Cody!  This wedding has to be one of the most endearing weddings I ever attended.  As a strong Christian I was so impressed by Jackie and Cody's expression of faith throughout their day.  I found myself crying right along with them during their pre-ceremony prayers.  Especially the one the bride and groom shared from behind the old farmhouse front door.
Some other unique touches to their wedding day was a foot washing ceremony and a group family prayer during before the couple shared their vows.
Another unexpected awesomeness:  The Groom and groomsmen had spent the night before the wedding in a cabin in the woods behind the farm house.  Cody had gifted his guys with very real and sharp machetes as their groomsmen gifts and it was so fun photographing the guys looking tough and cool with them.
Barrett (my husband) and I had so much photographing their wedding!  Here is what Jackie had to say about us:
Kelly and her husband were an absolute joy to have photograph our wedding last August. After our first Skype session I knew it was meant to be! When they arrived on our wedding day we instantly felt as if they were friends we had known forever and everything was so comfortable. They captured our day in such a way that we will cherish the memories in these photographs forever. The photobooth was a hit with all the guests too! We love Anchored In Love Photography, not just for the pictures but for the photographers.