Taylor and Tommy's Saint Thomas Preservation Hall Wedding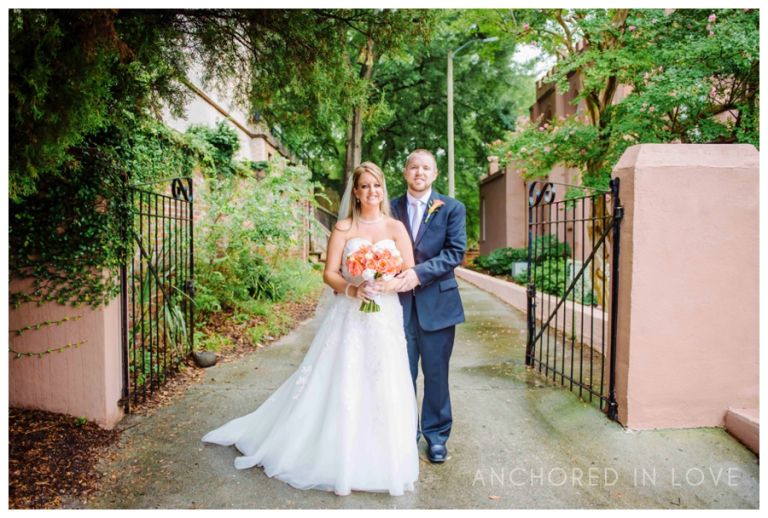 We are very fortunate to have had a lot of time and experience working at Saint Thomas Preservation Hall in downtown Wilmington, NC.  One of the things I love about working there is that it is always completely different and unique to each wedding.  Taylor and Tommy's wedding was no exception!  I love that this wedding we took full advantage of the amazing balcony.  The large stain glass windows, added such a romantic feel to our shots and helped us get lovely photos despite the rain outside!
I really enjoyed getting to know this sweet couple (who by the way have amazing taste in music!).  Barrett, my husband, and I had so much fun photographing their ceremony and having a blast with the guest in the photo booth afterwards!  I think that was the busiest our photo booth has ever been!  We were so fortunate to work with some amazing vendors too!
On the Rocks Bartending were so friendly and had excellent service.
Beautiful Bouquets by Betty delighted the bride with their colorful flowers.
Mobile Soundz Entertainment was so much fun!  They played a really fun game with the bride and groom and the groom's parents!  Everyone had a blast!
Middle of the Island Catering:  One of my favorite caterers in town!  We work with them all the time and they never fail to have great staff and amazing food!
Hot Pink Cake Stand: The cake was tasty and beautiful!
Thank you again Taylor and Tommy for allowing us to be a part of your wedding day!  We wish you a lifetime of happiness!