Brittany and W.T.'s Saint Thomas Preservation Hall Wedding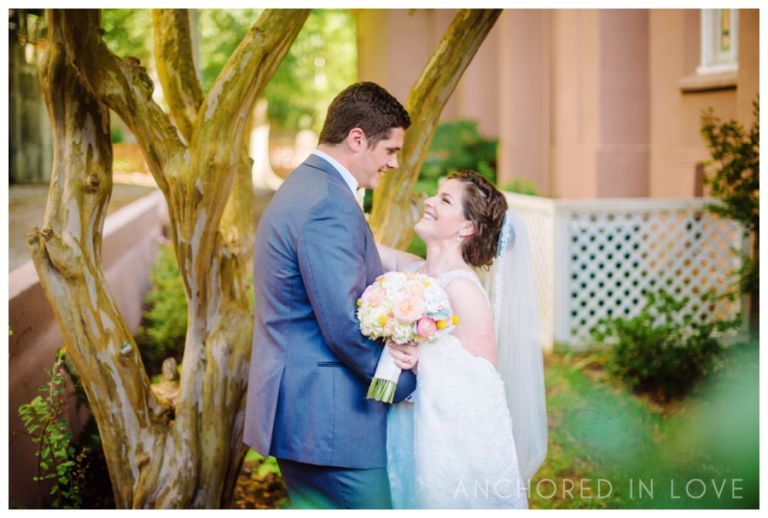 Brittany and W.T.
win
the award for making me (Kelly) cry the most at a wedding!  Money cannot buy the things that make a beautiful wedding, even though everyone looked amazing and the venue,
Saint Thomas Preservation Hall
, was gorgeous, the thing that made this wedding so lovely what the tangible love that Brittany and W.T.
share
for each other, their family and friends, and God.  They were comically passionate about surprising each other throughout the day, Brittany wrote special love notes and had each bridesmaid give W.T.
one
as they walked down the aisle. The groomsmen also wrote special messages on golf balls and did the same!  W.T.
surprised
Brittany the most by recording a version of their first dance with him singing.  It was so beautiful!  (This was one of the millionth times I cried lol).  We had so much fun taking video, photos, and running the photo booth for them.  I will never forget this special wedding and am so happy to have gained friends for life in Brittany and W.T.  Brittany was kind enough to share her thoughts on her special day and her vendors, check them out:
Coordinator: Mariel Sellers, assisted by Heather McPherson.  I was lucky enough to have these 2 amazing women as friends and they were so helpful in making my wedding day run smooth!
Caterer:
Middle of the Island Catering
!!!!! I can not recommend them enough.  The food was amazing and we had tons of guest commenting on how delicious the food was.  The service was the BEST not only did they help with flipping our site and serving our
guests
in a friendly manner but made me and WT feel like royalty.
DJ:
Charles Echols with
Active Entertainment
. This guy is the Man!! When we met with him prior to the wedding we instantly felt comfortable with any music selections he would make that
day due to the
amount of time and attention he took to know us. Our guest has the BEST time and danced into a sweat
:
)
Bakery/Cake:
One Belle Bakery
. Beautiful and Yummy! So thankful that we chose this vendor
since
they worked with us and provided
professional service
. We had a beautiful cake that not only looked
amazing, but
tasted so GOOD.
Florist:
Fiore FIne Flowers
! Thank you so much to the wonderful ladies at Fiore! Beautiful flowers and the most personalized service. They accomplished our vision to a tee while making changes as our event spaces changed with ease.  Our wedding atmosphere couldn't have achieved such elegance without the personal touches of the ladies at Fiore Fine Flowers.
Advice for Brides:
Enjoy the day!! Tell brides to forget all the planning, budgets, color wheels and thank you cards. Have a blast and love each other to the fullest as if no one else matters.  This is a special time in which both families, and friends will be in one room with you and it is priceless. Surprise each other throughout the day in ways that are meaningful to you.  We loved our wedding and wouldn't change a thing because we had the BEST vendors involved and chose to make GOD the focus of our marriage! We shined because He was there making an example through the love He gave us.
More Advice:
You must spend time getting to know your vendors and chose wisely! We went with vendors that were personable and treated us like we were friends or family. Weddings are expensive but put the money in photography and
videography
!!!!! More specifically Anchored in Love. Thank you so much Kelly for being a woman of God who takes the time to find what makes each couple click and then somehow capture that in film.  We loved everything about our wedding day and thus loved having it relieved in our photos!! This is something we will treasure for many years to come and we plan on keeping Anchored in Love in our family for any other events that we are blessed to experience.