Laura and Bradley's Emerald Isle Wedding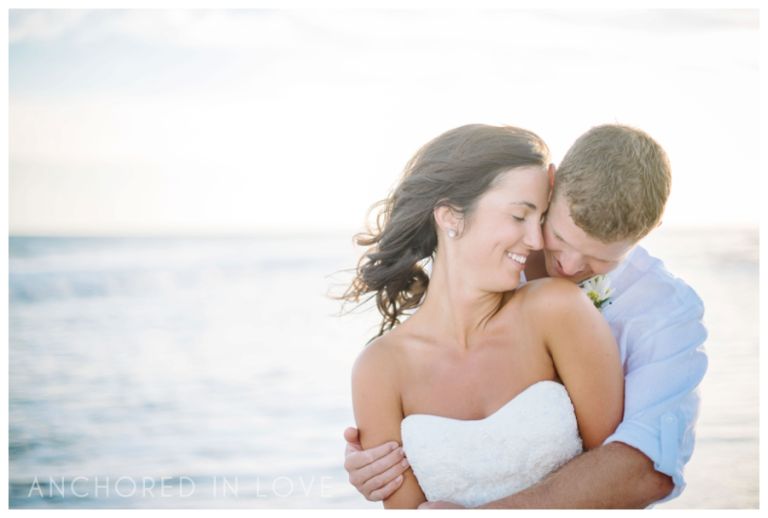 Emerald Isle is a perfect location for a quiet, intimate wedding on the beach.  Laura and Bradley's wedding really fit their personalities and I loved being a part of their wedding and Laura's amazing bridal session!  One really cool part of their wedding was after the ceremony, everyone threw seashells into the ocean.  It was so neat to witness all their well wishes being released at the same time.  Laura was kind enough to share some details of her wedding day and vendors with us:
Caterer:  Seaside Sensations –  The food was great. I love all the seafood they provided and the seared tuna was the best.
Florist: Karen Birk family friend – Was a great wedding gift.
Cake: Laura Brentshaul –  Another friend. Who knew she was such a great baker. Then several close family's brought other desserts.
Photography: Anchored in Love – What great pictures we got. For a man that I have thousands of pictures of and each one he has a fake cheese on, you definitely got his great natural smile to come out. Thanks for taking the time to get to know us. It definitely showed in the pictures. Now I just have to decide what pictures to hang on the wall.