Emily & Michael's St. Mary's & Stockroom Wedding | Raleigh, NC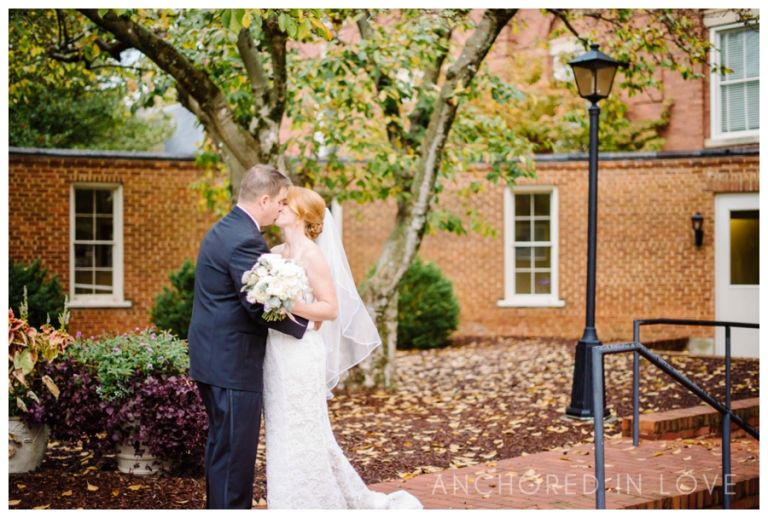 Photographer: Kelly Edwards
As I mentioned in their engagement blog post: Emily and Michael's Tobacco District Engagement Session | Durham, NC, Emily and Michael are just about the greatest couple on the planet! These two selfless civil servants, she is a firefighter and he is a police officer, are all about their love, their family & and friends. They surrounded themselves with all of those elements for their beautiful wedding in Raleigh last November. Emily DIY'ed a lot of her decor for the day and I love all the personal touches. I was so impressed with her hand calligraphy place settings. The Stockroom was a great spot for a wedding reception. It was cozy and urban and offered lots of room for dancing and mingling. Emily was kind enough to share her venders and advice:
Coordinator: me! (Emily)
Venue (ceremony): Saint Mary's Chapel
Venue (reception): The Stockroom at 230
Catering: Empire Eats
Donuts: Rise
DJ: Mike Biddle with Morse Entertainment
Florist: Teacup Floral
Lighting: Themeworks Events
I DIY'ed all of the pumpkin escort cards and table numbers. I also drew the design that was on our wedding Koozies and made the cake/donut topper. Our wedding was a joining of police and fire and we tried to reflect that in little parts of our day like the Koozies, the cake topper, and the fact that the fire department chaplain was our officiant. We also had a great wolf and ram cutout from Themeworks since Mike went to NC State and I graduated from UNC– the rivalry is strong!
I couldn't have asked for more from you as a photographer. Everyone is obsessed with the pictures! You captured the fun of the day and also meaningful moments that I didn't expect (you're so sneaky, I didn't even know you were there! 🙂 ).
As far as planning for other brides I recommend giving yourself plenty of time! I had a year and a half and I needed every minute of it, especially since I decided to hand calligraph the save the dates, invitations, escort cards, and table numbers. It was worth it though looking back because I felt like my wedding really represented us as a couple and our groups of friends. Make sure you have vendors who feel like they could be one of your friends! It makes things so natural. I loved every single one of my vendors and I feel like since they got to know me as an individual I was really pleased with the results.