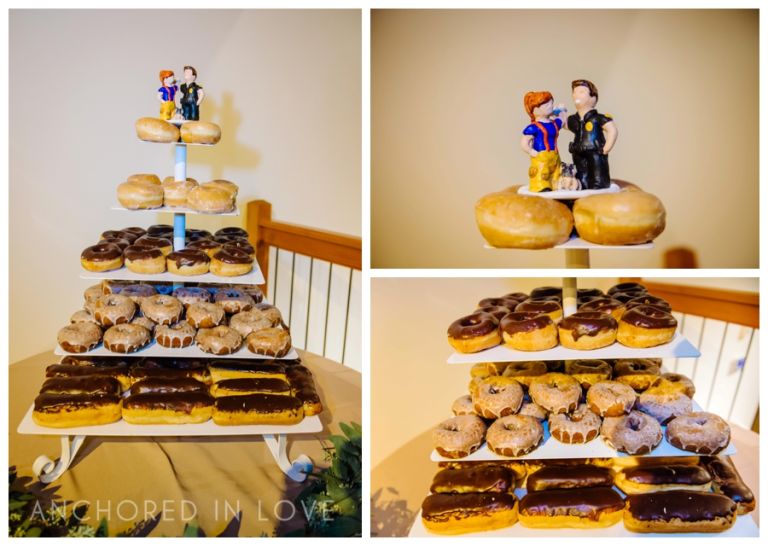 Who doesn't love donuts?! To celebrate National Donut Day we wanted to share the amazing 'cake' from Emily & Michael's wedding! (And, of course, go get some donuts!)
These days wedding cakes don't have to be actual CAKE, Emily (a firefighter) and Michael (a police officer) proved this with their amazing donut 'cake'! So clever and so tasty!
Their choice of 'cake' really shows off their sense of humor and we know these two are in for a lifetime of love and laughter! Don't believe us? Check out some of the highlights of their day here!
*Donut Tower brought to you by Rise Biscuits & Donuts in Durham, NC!