Malia & AJ's Kenan Chapel Wedding Highlights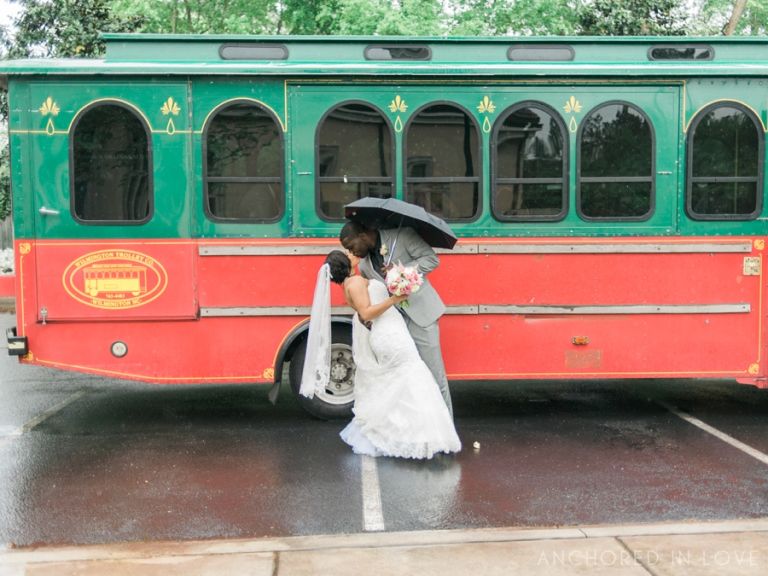 Photographer:  Kelly Edwards
We always love it when we can share about a wedding from a couple's point of view.  Maria and AJ were sweet enough to take some time to share their thoughts about their wedding day:
"I was so pleased with all of my vendors! The wedding venues were perfect for my wedding vision and size. I love the architecture, stain glass window, and surrounding gardens of Kenan Chapel as well as the rustic feel of the Balcony on Dock. The venue staff were so sweet and helpful throughout the entire wedding experience. They went above and beyond to make sure everything worked out perfectly.
I loved the musicians! The piano and saxophone together was beautiful, and just the sound I wanted for the wedding ceremony!
The flowers were definitely one of my favorite parts of the wedding! They were beyond beautiful! I LOVED them! June, with Beautiful Flowers by June, was so sweet and did everything she could to make the flowers just what I wanted!
DJ Brian Hood was awesome! He had a great feel for the room, and continuously checked in to make sure we were on track and things were going smoothly! He had a great playlist put together that fit well for our relaxed reception! He was awesome to work with!
Kissable Cakes did a wonderful job with the cake and cupcakes! The cake design was just what I wanted; elegant and beautiful! She was very accommodating and reasonably priced for such a delicious cake! I still get compliments on how good the cake and cupcakes were!
Both the trolley and limousine were great trips! The drivers were sweet, and fit well with the Wilmington setting!"
Kelly, you are awesome! From our first meeting to the wedding day, you were extremely helpful in talking through the process, and giving ideas of what photos we should take! Your positive energy was just what we needed on the wedding day, especially once AJ was pictured out! Thanks for being so great!
Malia and her mom made the program fans!  And the chapel decorations were a team effort by the bridesmaids and bride the day before the wedding!
On reflecting on the wedding day, Malia said:  "The wedding was just a perfect experience. The ceremony was my favorite part! It was so special and meaningful to AJ and me. I really felt like our love and happiness was flowing out of us on our wedding day!  Seeing family and friends was really a great time!  Happiness was all around us for the entire wedding experience which was just what we wanted!"