Abbey & Christian's Riverwalk Landing Wedding Highlights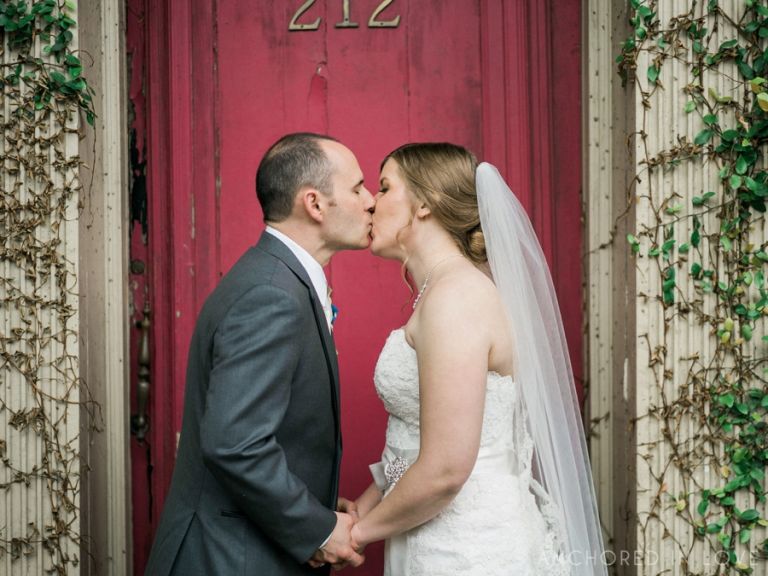 Photographer: Josh Tyndall
From the engagement to the wedding, Abbey and Christian have been an amazing couple to work with. They were always willing to add a sense of adventure in their shoots. But more than that, I was overjoyed to see them put God at the center of their marriage. They had a beautiful wedding with tons of family who absolutely love them. The overcast day created a dreamy backdrop to beautiful downtown Wilmington which made for truly stellar photos. I am honored that I was able to be a part of their special day.
Here's what Abbey had to say!
I can not say enough positive things about Jennifer Rossetti with Taryn Blake Events for coordinating the entire wedding. She did an awesome job with everything.
The Riverwalk Landing made coordinating food and service so easy. I really feel like wedding planning should have been harder, but between those two vendors everything seemed like a breeze.
Our musician, Trey Hamlin, did a great job and I never even actually got to meet him in person. All of our communication was through email and through Jennifer.
Our DJ, videographer, and photo booth were all coordinated through DJ Professionals. They did a great job and everything flowed that day.
Hot Pink Cake Stand did a wonderful job with our cake and cupcakes. I heard many great reviews from our guests on the PB&J cupcakes. Our spice cake was excellent as well.
Unity in Glass provided the glass crystals for the glass ceremony. We have already received our sculpture and it is beautiful and a great addition to our home.
Josh did a great job with making us feel at ease during the wedding day and providing ideas for great pictures. He was unobtrusive during the ceremony but still caught all of the special moments of the day. The pictures are beautiful and I can not wait until we can sit down to pick out the pictures for our album.
Final Thoughts and advice to future brides:
Hire a day of wedding coordinator so you can enjoy your day without having everyone come to you with questions. I had an amazing day and I really am so glad I was able to work with a day of coordinator so I did not stress out and was able to enjoy the day. It is so much fun looking back at the pictures and remembering all the special moments because, like everyone always tells you before your wedding, it really does fly by. I think our favorite part of the day was the reception and getting to relax and have fun with our loved ones on the dance floor.