Lindsey & Brandon's Port City Church Wedding Highlights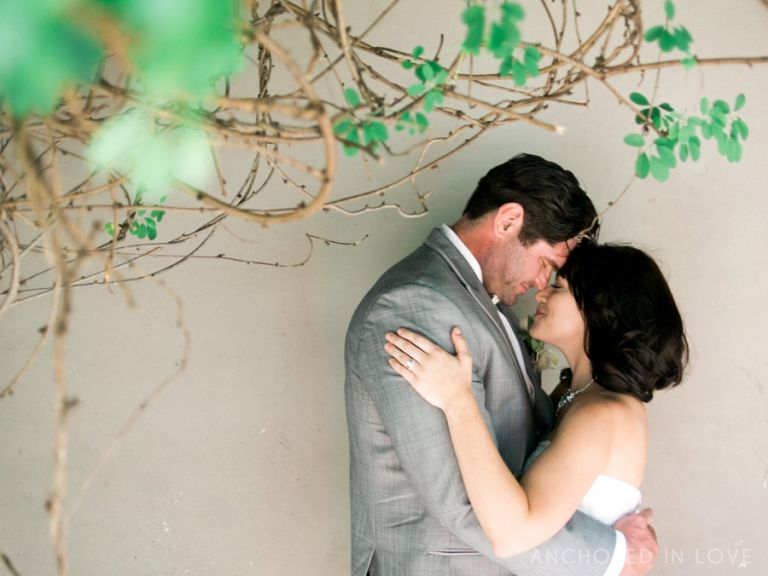 Photographer:  Kelly Edwards
Lindsey and Brandon had a beautiful wedding at Port City Community Church in Wilmington, NC.  When we asked why they chose that location for their ceremony they said:
"PC3 is our home. We have attended nearly every Sunday service to worship together since we began dating four years ago. It means the world to us to be getting married at our church. We love the beautiful contemporary architecture, and are thrilled to be holding the ceremony in the Atrium. The reception venue has everything we were looking for, to hold our reception. Charm, a view on the water, and it's the perfect place to have a fun cocktail style reception where we can celebrate and mingle with our family and friends."
The ceremony was full of love and beauty, and there were many full hearts as the couple held hands as the singers in the balcony sang Celine Dion & Andrea Bocelli's  "The Prayer".
Around Lindsey's bouquet she carried her great-grandmother's handkerchief.  Lindsey told us that her grandmother and every women preceding her in my family have carried on their wedding day. Lindsey also had a piece of fabric from her Paw Paw (maternal grandfather) that just recently passed away.
The reception was held at The Riverroom, located in Downtown Wilmington which features some of my favorite views of the Cape Fear River!  The Riverroom was beautifully decorated with some great rentals from etc Party Rentals.  The wonderful catering from Middle of the Island and awesome music from DJ Professionals & Video made for one memorable reception.  One of our favorite moments, was when the bride surprised the groom by gifting him with a framed letter from his favorite football team, the Washington Redskins.
We couldn't be more happy for this amazing couple and we wish them a lifetime of happiness!