Brittany & Michael's Arboretum Wedding Highlights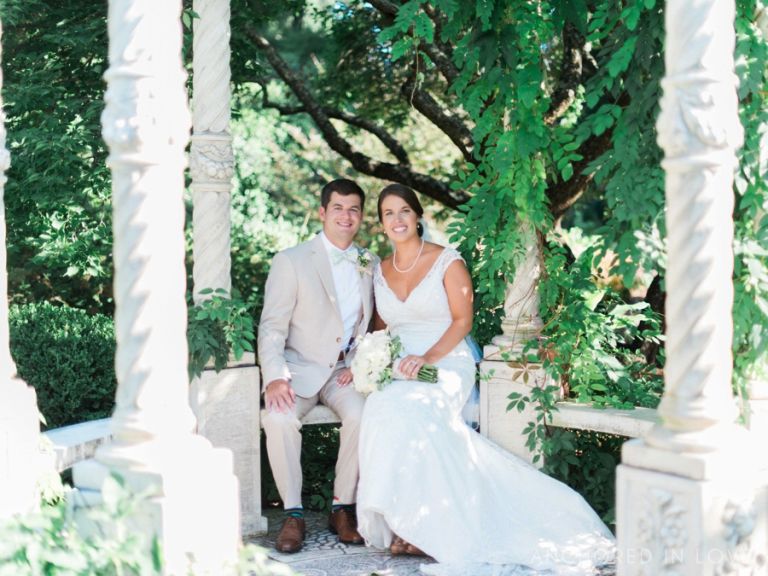 Photographer:  Kelly Edwards
Brittany & Michael's wedding day was absolutely lovely from start to finish!  It was a joy to be with their closest friends and family to celebrate such special union.  The Arboretum and The Terraces on Sir Tyler were fantastic venues that highlighted the classic elegance of this special couple!  There were many special moments, and I admit to crying a lot during the ceremony, especially when Brittany's brother read from the Bible.  Brittany and Michael were sweet enough to share their thoughts with us:
"We absolutely LOVED both of our venues! The natural beauty of The Arboretum for the ceremony was breathtaking, and made decorating effortless. The Terraces on Sir Tyler was the perfect place for our reception; a huge space that made us feel like we were dancing the night away in a beautiful ballroom! Middle of the Island Catering and Lighthouse Beer and Wine knocked it out of the park with our food and beverages. Everyone raved about how good the food was and about the outstanding service they received from the staff. Our cake, from T.O.P. (Talk of the Party) Cakes, was not only beautiful but delicious as well! Millie Griffin (My Kindergarten teacher) did an outstanding job on the flowers and decorations! She made our vision of a rustic/country chic wedding come to life! Coastal DJ and Video did such a great job with our music and videography. Karl kept the party rocking all night long with great music and Jonathan was there to capture every moment on video. My dress from David's Bridal was exactly was I was looking for and made me feel like the dress was made for me. With the beautiful bridesmaids dresses, also from David's Bridal, and dapper suits from Jos. A. Bank, we had the best looking wedding party around! Courtney and Shannon at Wisp Salon and Spa did an amazing job with our hair and makeup and made us feel absolutely beautiful! We loved working with all our vendors and they did such an amazing job making our wedding day perfect!
Kelly was great!! She did such an amazing job being there to capture all the special moments throughout our wedding day! She was so organized, easy to work with, and went over the top to meet all our wants and needs! We are so excited to be able to relive our wedding day, though her beautiful pictures, for the rest of our lives!
Our wedding day was absolutely perfect! When I was thinking about our wedding day I knew it was going to be great regardless because no matter what at the end of the day we would be married, and that was the most important thing. But, I never imagined how amazing it would actually be! Everything came together beautifully and went so smoothly, it could not have been any better!
"Seeing my future wife walk down the aisle to me, with her father by her side was by far my favorite moment of the entire day! I knew she was going to look beautiful, but seeing her for the first time was something I could have never prepared myself for!"
Enjoy it! It goes by way too fast!!"
Congratulations Brittany & Michael we wish you a lifetime of happiness!