Heather & Max's Atrium Wedding | Downtown Wilmington, NC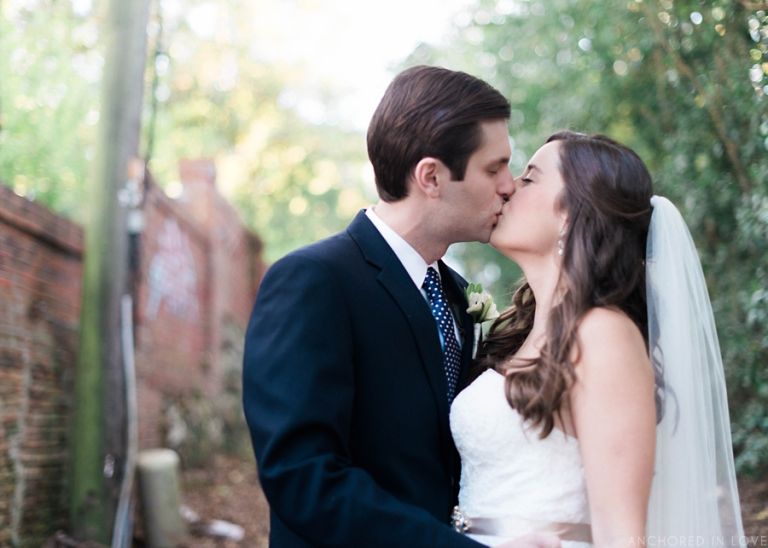 Photographers:  Kelly & Barrett Edwards
We loved being a part of Heather & Max's wedding!  The Atrium was  The couple was kind enough to share with us about their wedding in their own words:
Tell us about your vendors:
"Cake – Hot Pink Cupcake Stand – delicious cake! But did not make the cake as discussed.
Bouquet/flowers – Eco Chic Blossoms – the most beautiful flowers I've ever seen! Awesome job
Wedding Planner – Social Butterfly Events – Cheryl Williams
Food – Pine Valley Market – the most amazing food with the most amazing staff! I would recommend to anyone!
DJ – Active Entertainment – Jay – great person to work with and there were no complaints regarding sound system and music
Musician – Maura Kropke – violinist – there is no better way to start a ceremony than with her music. It was so elegant and it perfectly captured precious moments.
I love, love working with Kelly and her team. We have loved our service from engagement pictures, boudoir shoot, rehearsal dinner, and our amazing wedding. Everything is beautiful. Our wedding video captures all the important moments from our day and brings tears to our eyes every time. Thank you so much for your time and effort to making our dreams a reality
The wedding really was our dream come true.
Is there anything you are so glad you did or any advice to future brides?
Hire a wedding planner and keep it simple! Save the Dates are not necessary, save your money."
Congratulations Heather & Max!