Kind Words | Cassie & Leland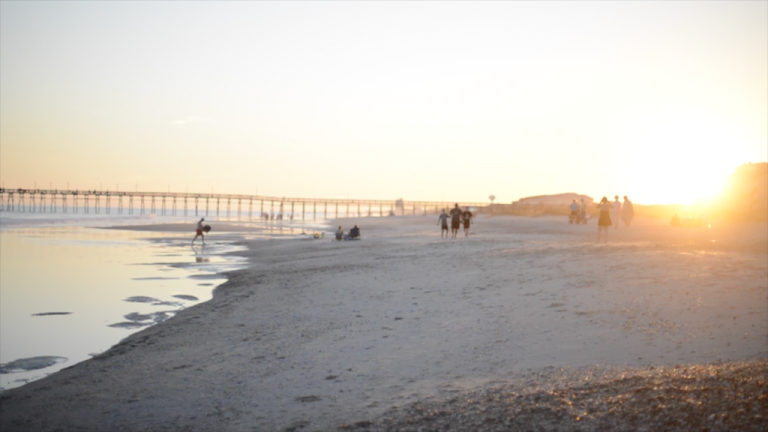 Yesterday we shared one of our favorite wedding videos from Cassie and Leland's wedding.  This amazing couple was so sweet and share some kind words about Anchored in Love:
Possibly one of the best parts of using Anchored in Love as our videographers is that when talking about our highlights video, the response we got the most was "you had a videographer??" My husband was adamantly against having a videographer, so this was hugely important to us. I spent a few weeks interviewing several videographers and researching options for a video, and had almost given up when I talked to Kelly. I told her how we didn't want to do a whole bunch of staged shots, or interview our guests, or "act like we were walking down the beach" and her response was "Oh yeah! So you want someone who can just capture if someone falls in the pool". I said YES! And immediately knew Kelly was the right choice for our wedding. She was great about sending invoices and payment reminders, and surveys to make sure she knew what was important to us. And since I was out of town, I didn't get to meet her until the day of the wedding. But her and her husband showed up right on time and just immediately got to work. Other than the initial introductions on the day of, and then a request to extend her hours later that night, I never even talked to her, but she managed to get AMAZING footage of our wedding. We are so happy with our highlight video, ceremony and toasts- and even more happy that we paid the extra money for all the raw footage (a feature that a lot of videographers don't even give you the option of) The other bonus of having Anchored in Love as our videographer was the add on photo booth. We had debated about the photo booth, but it was one of the selling points that shut my husband up about booking a videographer. Everyone had so much fun, and the digital nature of it was great- just share and upload right to facebook. Us receiving all the photo booth pictures was a hoot too- and some are even making it into our wedding photo album (from a different photographer). Overall working with Kelly and Anchored in Love was so easy and awesome!
Thank you Cassie & Leland for taking the time to leave us a review!  You are the best!  Congratulations!