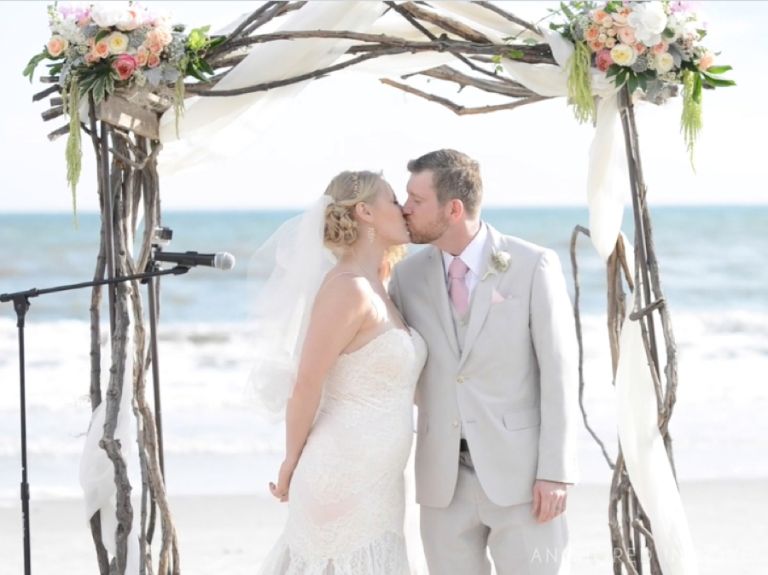 We were out of the office last week on their anniversary, but we didn't want to miss wishing them a happy beginning to year Two of marriage!  What a lovely and super fun wedding this was to video!  Check out their blog post here: http://anchoredinlove.com/2016/06/07/chris-armintas-oak-island-wedding/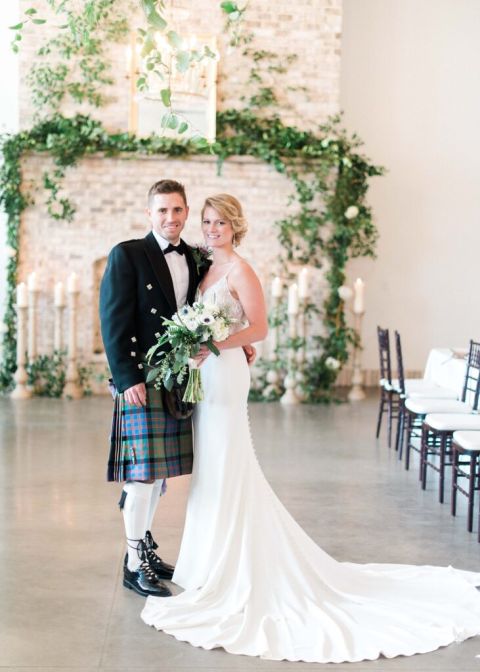 We kicked off our wedding season this year with a dream wedding at Wrightsville Manor to celebrate Kimberly and Tom's union.  Tom looked so handsome in his heirloom Kilt, handed down from his Grandfather.  Kim was a total knockout in her Lihi Hod Dress!  The couple said their vows and tied the knot by the beautiful indoor fireplace and after the ceremony the guests enjoyed the music from the amazing Folkstone String Band.  Thank you to all the amazing vendors who made this day possible:
Wrighsville Manor
A Thyme Savor
Amy Frazier – Do Me A Favor Weddings
Cynthia Lee
Brides Sister Andrea (cake) & Wake n Bake (doughnut tower)
Ashley Edens (Bangz)
Folkstone String Band & Active DJ
L&L Rentals
Martha My Dear
Lihi Hod Dress, Christian Louboutin Shoes
Bridesmaids – Adrianna Papell. Groomsmen – Kilts USA
Blue Green and White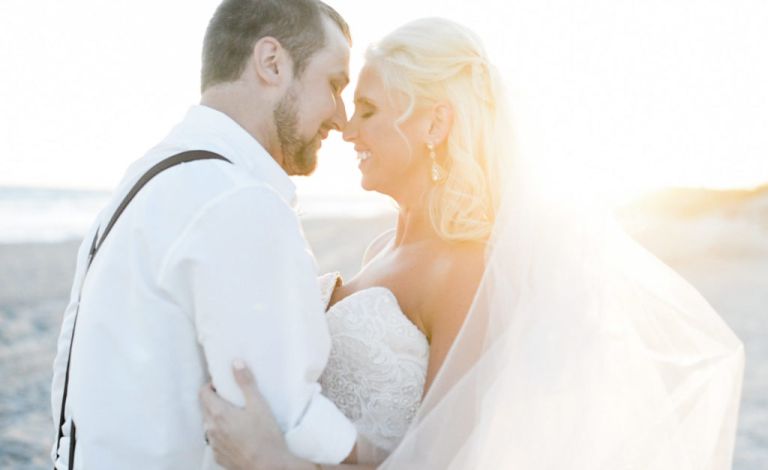 Atlantic Beach, NC showed off last weekend in all its beauty for Nicole & Aarron's Wedding at the Celebration Cottage!  It was a pleasure to work with Knot a Second Thought Event Planning and Tilley's Photography to help make this wedding day awesome!  Here is a sneak peek of some of the video I captured and I can't wait to share the full highlight video soon!